Newton High School


Class Of 1968
WHERE ARE
THEY NOW
WHERE WE LIVE
Who lives where - click links below to find out.

1 lives in Alabama
1 lives in Alaska
5 live in Arizona
4 live in California
10 live in Colorado
1 lives in Connecticut
1 lives in District Of Columbia
4 live in Florida
2 live in Illinois
1 lives in Iowa
142 live in Kansas
1 lives in Kentucky
1 lives in Louisiana
1 lives in Mississippi
5 live in Missouri
1 lives in Nebraska
3 live in Nevada
2 live in New Mexico
1 lives in New York
2 live in North Carolina
2 live in Ohio
8 live in Oklahoma
2 live in Oregon
1 lives in South Carolina
14 live in Texas
1 lives in Virginia
3 live in Wisconsin
2 live in Wyoming
1 lives in Australia
1 lives in Spain
22 location unknown




Show Classmates on map
UPCOMING BIRTHDAYS

MISSING CLASSMATES
Know the email address of a missing Classmate? Click here to contact them!
Only 3 days left
before the 65th Birthday Party.
~ 65th BIRTHDAY PARTY SCHEDULE ~
Friday - September 4, 2015
CY's HOOF & HORN SUPPER CLUB in Sedgwick, KS. You purchase your own food and drink from menu at the restaurant. We have reserved their "back room" (small) from 6 pm to 8 p.m. (?). This is not a "paid/reservation" event - any classmates wishing to attend are welcome.
From I-135 use EXIT 22 (exit sign reads 125th Street) go WEST about 8 miles, CY's is in the center of downtown Sedgwick.
Saturday - September 5, 2015 - 5 to 11 p.m.
Dinner and Dance at GRACE HILL WINERY (rural Whitewater) - From
I-135 use EXIT 25 (exit sign reads Whitewater, El Dorado) - go EAST on K196 for 7 miles to Grace Hill Road. Turn NORTH (left) at Grace Hill Road, the vineyard and winery are on the right 1/2 mile north of K 196. NOTE: There is a small Winery sign (brown) in North side of road at turn.
5 p.m. - Arrive at 5 p.m. for the wine tasting and a tour of the winery (around 5:30 - may want walking shoes).
6 p.m. - Dinner will be served in the Banquet Hall with a dance from 8 p.m. to 11 p.m.
Sunday - September 6, 2015 - 5 to 10 p.m.
Dinner, Cake and Conversation at the MERIDIAN CENTER (I-135 & Broadway in Newton)
5 p.m. - The SCHOOL BORED FOUR Barbershop Quartet (featuring NHS '68 classmate - ROGER MORTON) will perform.
6 p.m. - Dinner will be served. There will be a cash bar for soft drinks, beer, wine and liquor.
8 p.m. - Birthday Cake & Auction of hand-crafted centerpieces and light diversion with a round of "Two Truths and A Lie" - where the group tries to figure out "who" from 2 truths and 1 lie.
10 p.m. - Final goodbyes as lights go out . . . .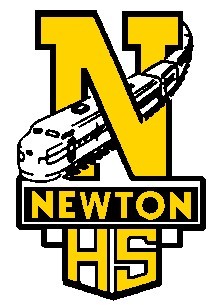 ================================
A SUMMER & SIXTIES PLAYLIST . . . .
Just trying to mix old and new . . .
hopefully you won't go out and drive "crazy" like in days of yore!
================================
I really like this song and it always reminds me of JIM McCLURE - (side note) Jim and I hosted a boy/girl party at his house in Junior High - sadly he and I were the only ones there without "dates". His mom did make some exceptionally good food for the event though. About the song - it was originally recorded in 1964 but Motown held it, thinking it wasn't up to their "standards" - until 1967. "Jimmy Mack" proved them wrong and was a big hit for MARTHA & THE VANDELLAS. (Not much of a vid - but good sound)
THE TREMELOES were a group put together by the production company in the U.K. and their name came from the misspelling of "tremolos" (added E) in a news release that happened to stick. So here are a couple of there better known songs of the 60's - "Here Comes My Baby" and "Silence Is Golden". (Not much video - good sound)
JACKSON BROWNE isn't known for releasing "pop" singles as much as he is his cantankerous attitude and "hippie" music. But in 1982 he co-wrote "Somebody's Baby" for the movie "Fast Times At Ridgemont High" and the song proved to be a popular hit with staying power. (Not much video - good sound)
These two songs go out to ALL of the "young road warriors" out there that drove their cars hard and fast while listening to these tunes blasting out of their tape decks - over and over. FOGHAT gave us "Slow Ride" and HEAD EAST offered up "Never Been Any Reason" - both giving young men everywhere a reason to drive fast (and uhhh . . . go to nudie bars). These don't have much video, but good sound.
I kept this one on the list - just because I like it. It's the remake of "Baby Don't Go" by DWIGHT YOAKAM & SHERYL CROW. Turn up the volume and grab your "Honey" - but there really isn't much of a video.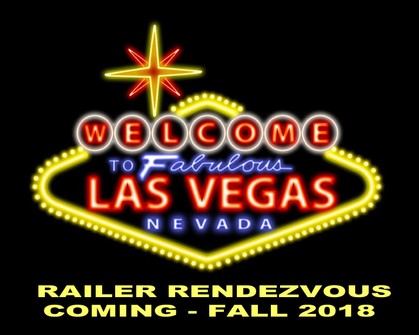 67105