Newton High School


Class Of 1968
In Memory
Susan Karst (Washburn)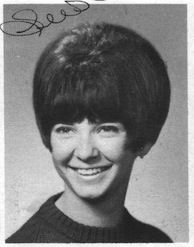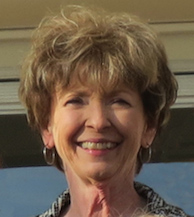 Susan M. Washburn
Susan M Washburn 66, died Friday, December 16, 2016 at Wesley Medical Center in Wichita, Kansas. She was born April 9, 1950 in Russell, Kansas to Herbert and Talia (Rein) Karst.
On August 1, 1970 she married Pat Washburn in Newton and he survives. Susan was a member of the Zion Lutheran Church in Newton. In her working years she worked for Hesston Corp and Santa Fe Railroad and retired as a buyer for Cessna Aircraft.
Susan's greatest joy in life was that of loving wife, aunt and friend. She made time to develop deep meaningful relationships with her husband, 11 nieces and nephews and her special friends, especially her girlfriends. She looked forward to phones calls from family and friends and was selfless with her time caring for those dear to her. Even being competitive, Susan enjoyed relaxing playing cards.
She is survived by her mother Talia Karst of Newton, husband Pat of the home, brothers Mike and his wife Mary Karst of Newton, KS and David and his wife Patti Karst of Smyrna, GA. She is also survived by 11 nieces and nephews and Pat's brothers and spouses Tom and Jane Washburn of Newton and Matt and Lauri Washburn of Wichita
Private family funeral and interment was held.
In lieu of flowers donation is Susan's name are suggested to Harvey County Big Brothers and Big Sisters in care of Petersen Funeral Home.
~ from Petersen Funeral Home