Newton High School


Class Of 1968
In Memory
Robert Hurley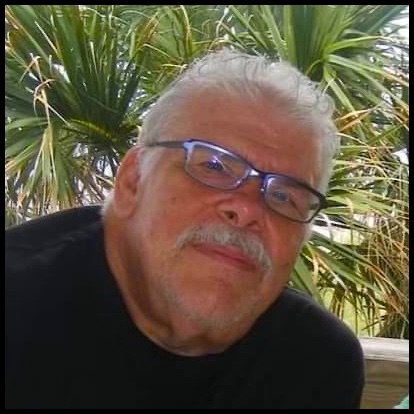 On Monday, February 21, 2022, Mr. Robert Hurley slipped quietly into eternal sleep from Wichita, KS.
Robert Alan "Bob" Hurley, 71, of Wichita, passed away Feb. 21, 2022, at home. He was born Aug. 15, 1950, in Newton, Kan., to Lucius "Mike" and Shirley Hurley. He graduated from Newton High School in 1968.
Bob married Barbara Jean Bartel on June 9, 1972. She survives of the home. They enjoyed 49 years together. He also is survived by his daughter, Lauren Kyle Hurley, of Wichita; a brother, Tom (Anna), Westminster, Colo.; and two sisters, Cheryl, Wichita, and Kim Andrews (Sam), Stafford.
Bob worked for Dillon's in Mulvane and managed Pizza Peddler, and Pizza Huts in Wichita and Derby. He helped start Pizza Hut's Book-It program and developed processes used company wide. One of his locations was the first Pizza Hut to have a restaurant in the front and a delivery store in the back. He later managed Village Inn on West Central. This rewarding career of 40+ years in restaurant management provided for his family and allowed Bob to do what he loved most—be around people. Whether it was employees or patrons, Bob always enjoyed the interaction. Many past employees contacted him to say thank you for his guidance.
After retirement, Bob volunteered for Red Cross Blood Services, driving across the state and establishing a driver-training program during Covid-19.
Bob enjoyed woodworking and was an avid sports fan, especially football, baseball and basketball. His dream of playing college football was realized at Dodge City Community College and Washburn University. He developed lifelong relationships with many teammates. He will be missed by his weekly Talk 'O Tuesday lunch group, from the NHS Class of '68.
He was a hard worker, had a big heart, and gave great gifts. One of Bob's best qualities was his willingness to listen. He took time and paid attention to what you said. He was the steady calm that helped hold his family together.
A service to celebrate Bob's life will be held at 10 a.m., Saturday, March 12, at West Heights United Methodist Church, 745 N. Westlink Ave., Wichita, KS 67212. In lieu of flowers, memorials are suggested to American Red Cross Blood Services, 707 N. Main, Wichita, KS 67203.
Arrangements by Biglow Funeral Directors. Online condolences: https://www.biglowfuneraldirectors.com